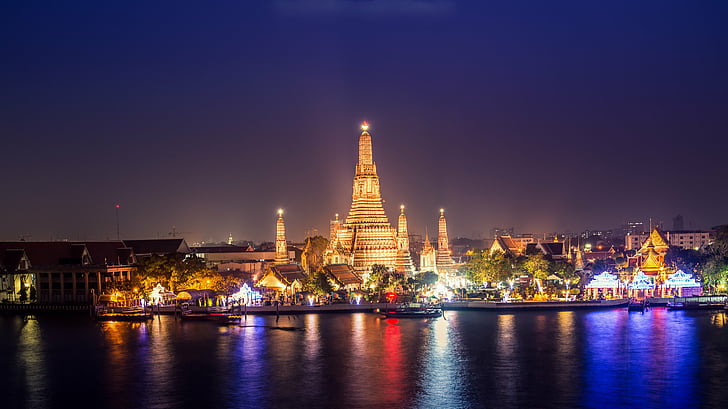 Bangkok Known to many as the "City of Angels," this metropolis is a bustling tapestry of ancient traditions and modern innovations. As we delve into the heart of Bangkok, we invite you to join us in uncovering its rich tapestry of culture, cuisine, and experiences
The city is a treasure trove of cultural enclaves, where you can explore magnificent temples like Wat Pho and Wat Arun, witness traditional ceremonies at Erawan Shrine, or immerse yourself in the bustling lanes of Chinatown. Each neighborhood in Bangkok has its own story to tell.
Top 10 Things to do in Bangkok:
1. Dinner By Chaophraya Princess Cruise
Are you ready to embark on a journey that marries fine dining, captivating entertainment, and breathtaking views of Bangkok's iconic skyline? Look no further than the Chaophraya Princess Dinner Cruise on the enchanting Chao Phraya River. Step aboard for an unforgettable evening that promises to be the highlight of your time in Bangkok. Picture yourself on the deck of a luxurious cruise ship, sailing along the majestic ChaoPhraya River. Prepare your taste buds for an exquisite culinary adventure. Our sumptuous buffet is a delightful fusion of Thai and international cuisine. Savor the flavors of Thailand through traditional delicacies, delight in fresh seafood, and indulge in a spread of delectable desserts.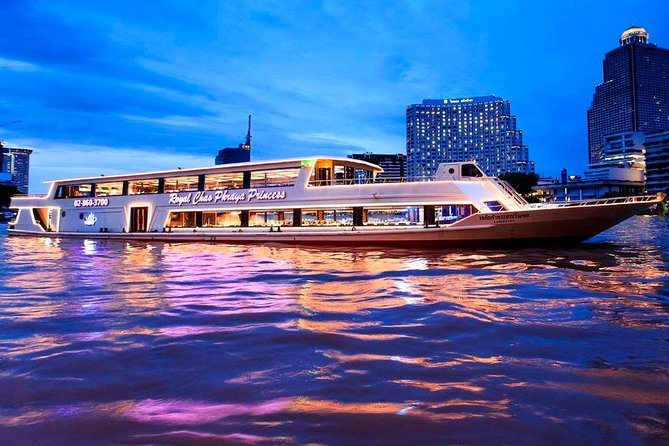 2. Journey into the Wild: Safari World Tour in Bangkok
Buckle up and prepare for the adventure of a lifetime as we take you on an exhilarating journey into the heart of the animal kingdom! we're about to unveil one of Bangkok's most iconic and thrilling attractions – Safari World. Get ready to explore the wild side of Thailand's capital city like never before.Safari World is not just a zoo; it's a sprawling, immersive experience that brings the untamed beauty of the animal kingdom to your doorstep. This incredible park, spanning over 200 acres, is divided into two extraordinary attractions: the Safari Park and the Marine Park.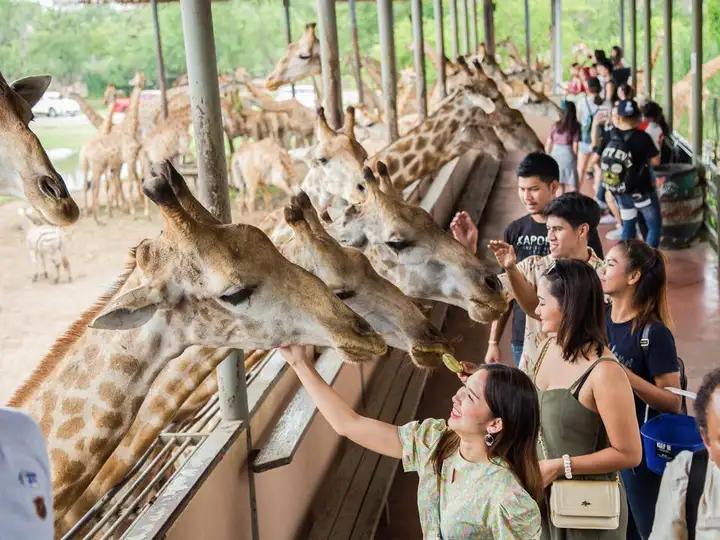 3. Mahanakhon SkyWalk – Bangkok's Ultimate Sky-High Adventure
Prepare for a heart-pounding journey to the skies, as we introduce you to one of the most thrilling and awe-inspiring attractions in Bangkok – the Mahanakhon SkyWalk. we invite you to step into the clouds and experience the city of Bangkok like never before. Get ready to take your breath away!Standing tall amidst the iconic Bangkok skyline, Mahanakhon is not just a skyscraper; it's a symbol of innovation, art, and adventure. This architectural masterpiece is home to the Mahanakhon SkyWalk, where the city's beauty unfolds beneath your feet.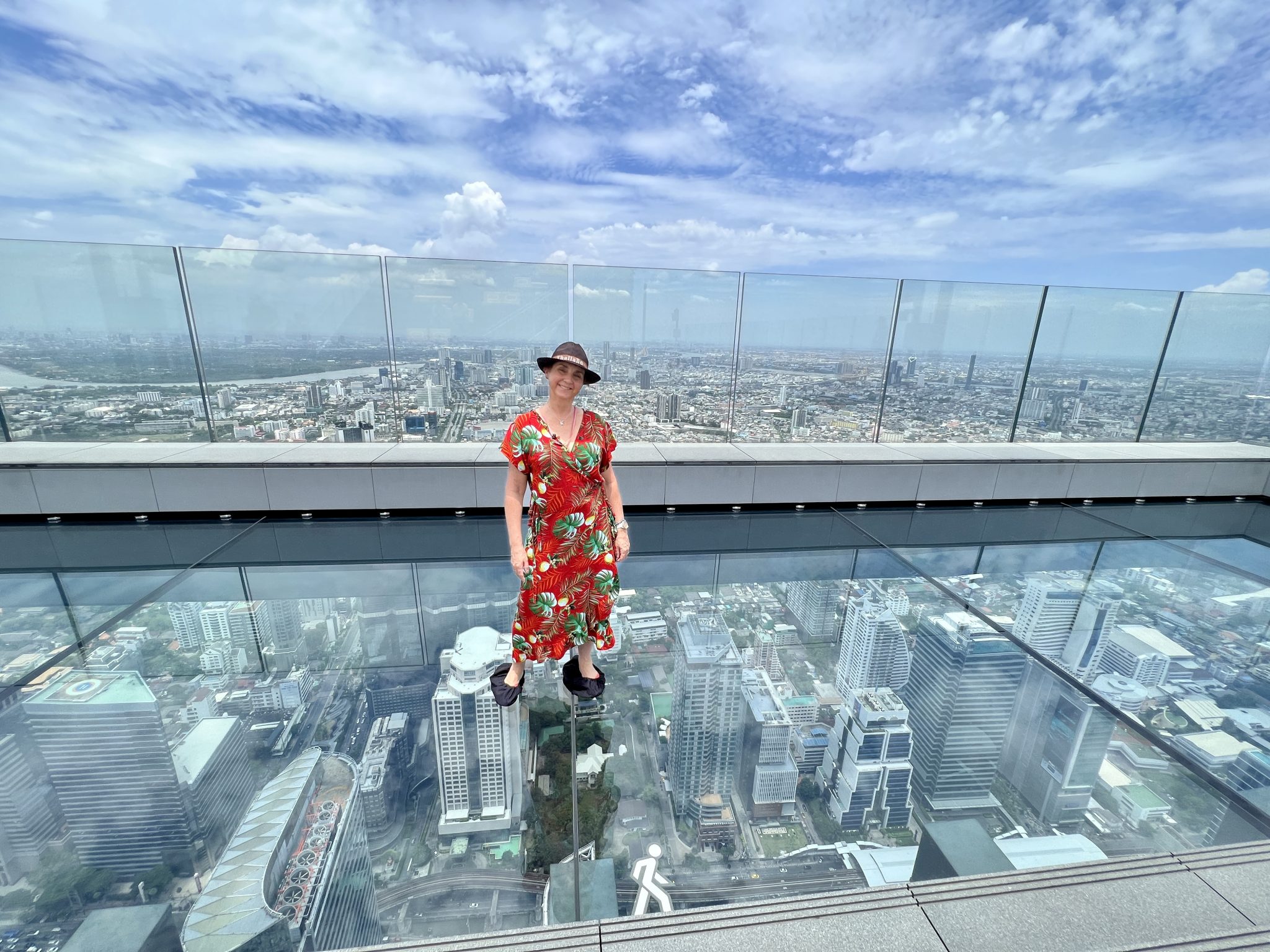 4. Discover Bangkok's Soul with Bangkok Temples & City Tour
Ready to explore a Journey through the heart and soul of Bangkok, where ancient traditions and modern wonders intertwine to create a city that's nothing short of enchanting. Your journey begins with a visit to some of Bangkok's most renowned temples and cultural landmarks. Witness the grandeur of the Grand Palace, a masterpiece of architecture and a symbol of Thai royalty. Explore the dazzling Wat Phra Kaew, home to the famous Emerald Buddha, a revered and intricately carved figurine and Prepare to be amazed as you visit Wat Pho, the Temple of the Reclining Buddha. Marvel at the colossal, gold-leaf-covered Buddha statue, which stretches a remarkable 46 meters in length. As you wander through the temple's serene courtyards, you'll discover a treasure trove of beautifully adorned stupas and sculptures.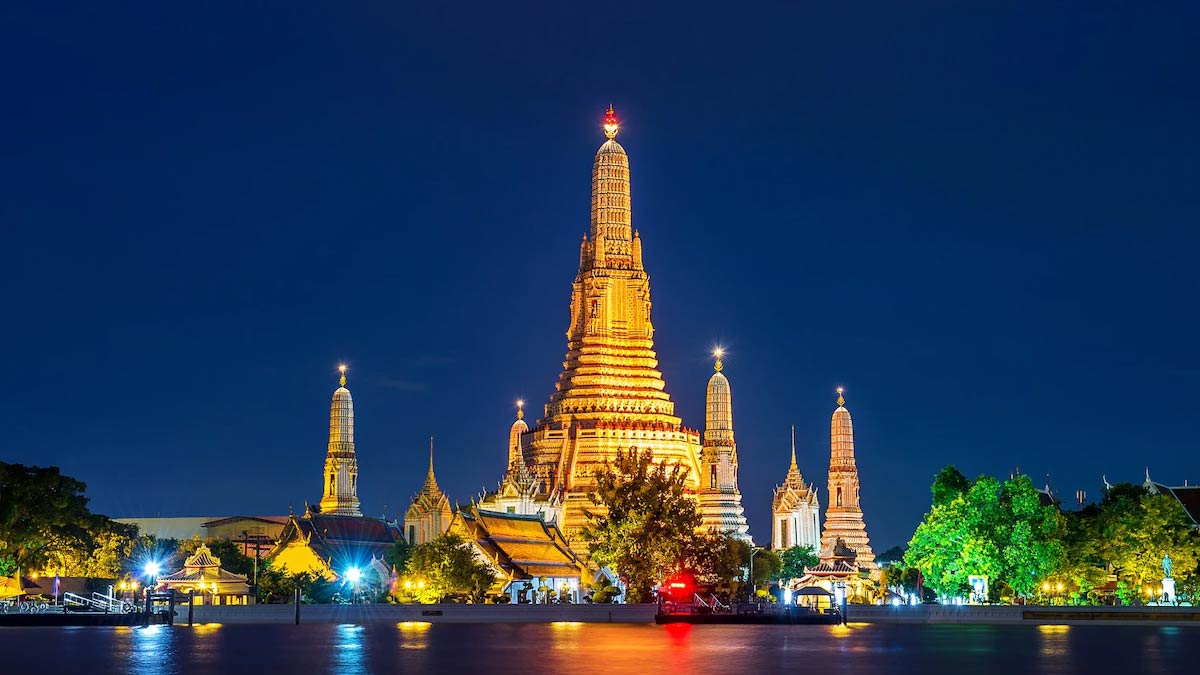 5. Explore the Enchanting Floating Market in Bangkok
Bangkok's Floating Markets are more than just a place to shop; they are living museums of Thai culture and commerce. Dating back centuries, these markets have thrived along the city's intricate network of canals and rivers, preserving the spirit of a bygone era. Step onto a longtail boat and sail through the picturesque canals of Damnoen Saduak. Here, you'll find vendors in traditional wooden boats, brimming with an array of fruits, vegetables, and local handicrafts. Don't miss the chance to capture the vibrant scenes through your camera lens.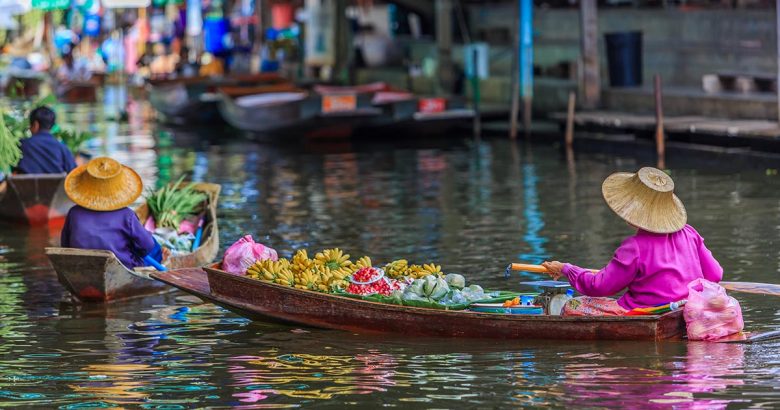 6. Dream World Bangkok : Where Imagination meets Reality
We introduce you to the magical realm of Dream World Bangkok Dream World Bangkok is not just an amusement park; it's a fantastical universe where dreams come to life. As you enter through the grand gates, you're transported to a realm of adventure, fun, and enchantment that will delight visitors of all ages. If you're an adrenaline seeker, Dream World has you covered. Brave the heart-pounding twists and turns of roller coasters like the Tornado and Hurricane. Take a spin on the hair-raising Sky Coaster, or hop on the thrilling Thunderbird for a ride you won't soon forget.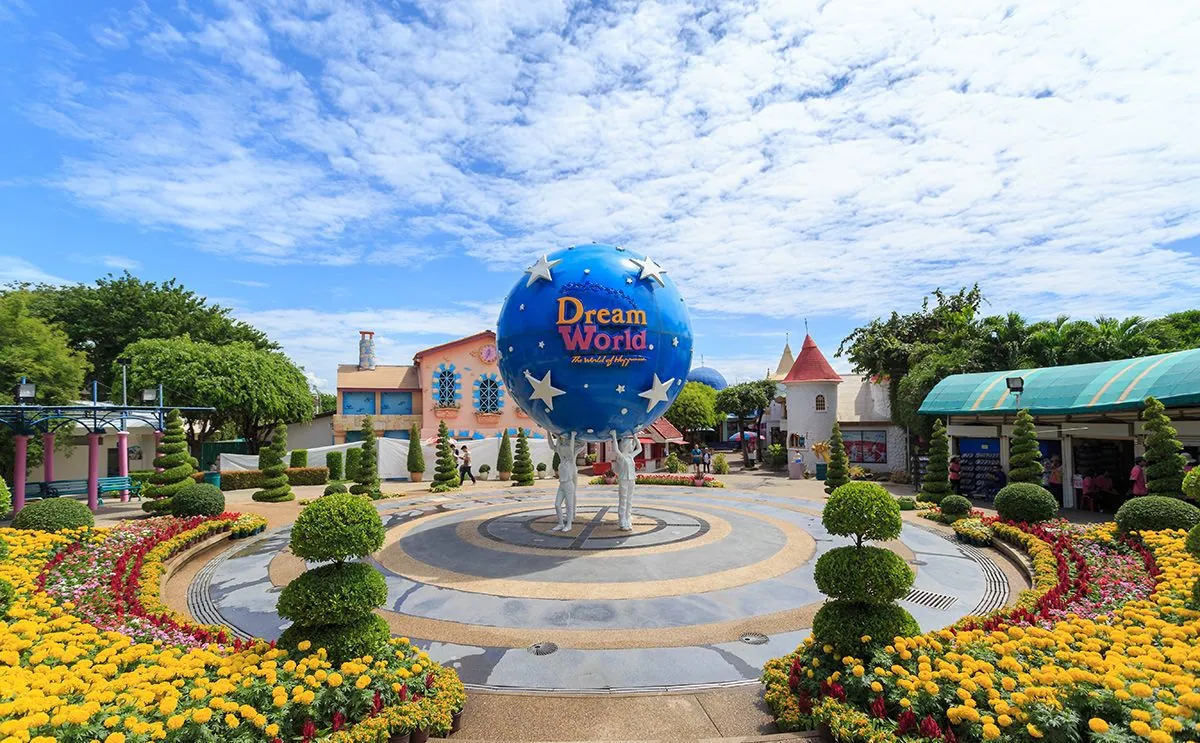 7. Baiyoke Sky Hotel Bangkok: Elevate Your Experience to New Heights!
A shining gem amidst the dazzling skyline of Thailand's vibrant capital. Prepare to be mesmerized by the 360-degree panoramic views that greet you from the hotel's revolving observation deck. Gaze out across the sprawling city, where modern skyscrapers meet historic temples and the Chao Phraya River winds its way through the heart of Bangkok. The best time to visit Baiyoke Sky Hotel is during the golden hour. As the sun sets over the city, watch in awe as the skyline becomes a canvas of warm, golden hues. Capture stunning photographs of this breathtaking transformation – moments that you'll treasure forever. Savor delectable Thai and international cuisine while you dine high above the city. It's a culinary journey that's as unforgettable as the view.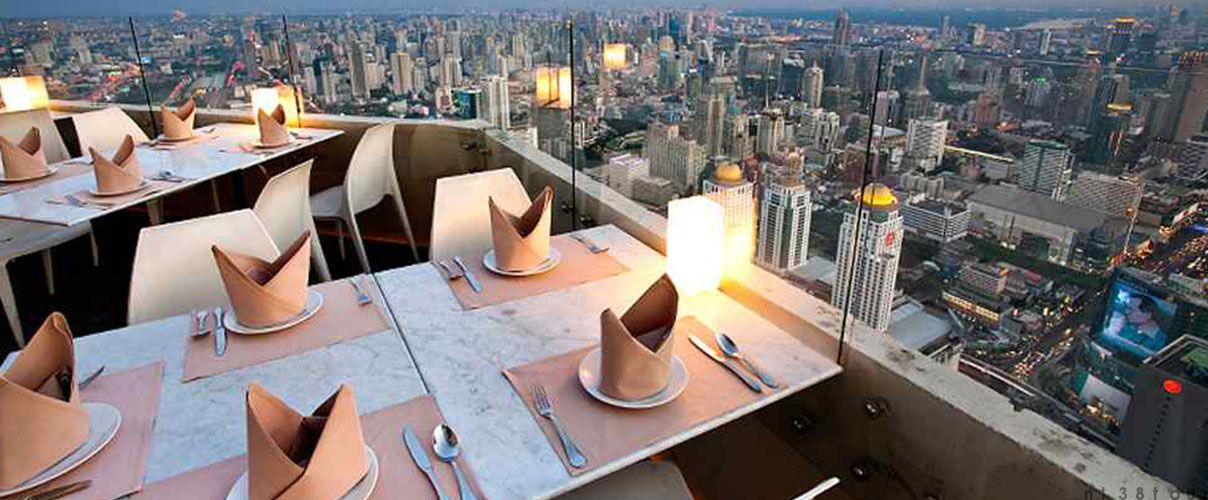 8. Meet the Stars in the Heart of Bangkok: Madame Tussauds Unveiled
It's a realm of lifelike figures that defy belief. As you step inside, you'll be transported into a world where the lines between reality and wax sculptures blur, and your favorite personalities come to life before your eyes. From Hollywood legends to music sensations, sports heroes, historical icons, and world leaders, Madame Tussauds Bangkok features an eclectic mix of celebrities and famous figures. Strike a pose with the likes of Brad Pitt, Angelina Jolie, Madonna, and Elvis Presley. Share a moment with political leaders such as Nelson Mandela and Mahatma Gandhi.
9. A Culinary Journey on Wheels: Thai Bus Food Tour in Bangkok
It's a traveling feast that will awaken your taste buds. As you climb aboard the quaint, colorful bus, you're in for an immersive culinary experience that promises to be a delightful gastronomic adventure. One of the unique features of this food tour is the opportunity to explore off-the-beaten-path neighborhoods and hidden culinary gems in Bangkok. You'll journey through local markets, winding alleys, and vibrant street food stalls that you might not discover on your own. Thailand is renowned for its street food culture, and this tour offers a delectable selection of dishes. From the iconic Pad Thai to spicy green curry, savory satay, and mouthwatering mango sticky rice, you'll taste an array of authentic Thai flavors.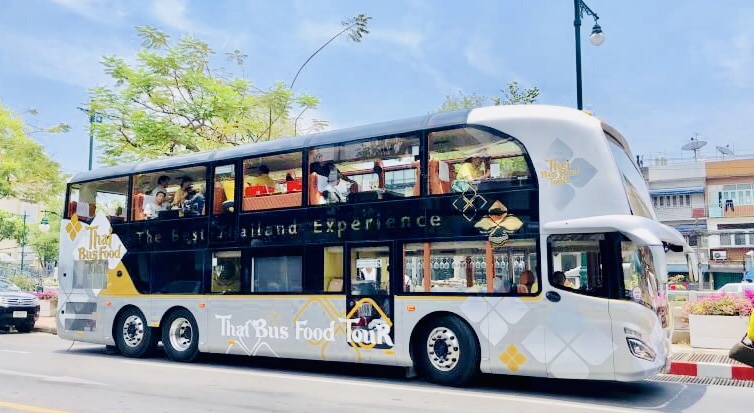 10. Unleash Your Inner Adventurer: Get Ready for Siam Amazing Park
For the thrill-seekers, Siam Amazing Park boasts a collection of heart-pounding rides that will leave you breathless and eager for more. From stomach-churning roller coasters to spinning rides that defy gravity, there's an adventure waiting for every adrenaline enthusiast. Siam Amazing Park is designed with families in mind. You'll discover a world of enchanting rides suitable for all ages. From colorful carousels and gentle boat rides to interactive shows, this is a place where parents and children can create cherished memories together. Dive into refreshing pools, zoom down thrilling water slides, and relax on the lazy river. It's the perfect oasis for escaping the Bangkok heat.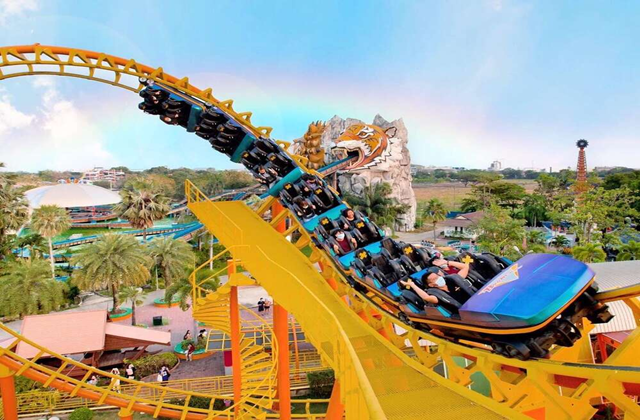 ​​​​​​FAQs
1.What are some popular activities to do in Bangkok?
A.Popular activities in Bangkok include visiting temples, exploring markets, trying street food, taking boat tours along the Chao Phraya River, enjoying cultural performances, and experiencing the city's vibrant nightlife.
2.Which temples are a must-visit in Bangkok?
A.Some must-visit temples in Bangkok include Wat Pho (Temple of the Reclining Buddha), Wat Arun (Temple of Dawn), Wat Phra Kaew (Temple of the Emerald Buddha) within the Grand Palace complex, and Wat Saket (Golden Mount).
3.Can I take a boat tour in Bangkok, and what are the options?
A.Yes, you can take boat tours in Bangkok. Options include river cruises along the Chao Phraya River, long-tail boat rides through the canals (khlongs), and ferry rides to explore areas like the historic Thonburi district.
4.What are the best markets to visit in Bangkok?
A.Some of the best markets in Bangkok are Chatuchak Weekend Market (the largest outdoor market in Asia), Asiatique the Riverfront (a riverside night market), and the various street markets like Khao San Road and Silom Night Market.
5.Is it safe to eat street food in Bangkok, and what should I try?
A.Street food in Bangkok is generally safe and delicious. Popular dishes to try include Pad Thai, Som Tum (green papaya salad), Mango Sticky Rice, and various types of skewers and noodle dishes. Ensure the vendor maintains good hygiene.
6.What are some family-friendly activities in Bangkok?
A.Family-friendly activities in Bangkok include visiting the Dusit Zoo, exploring Siam Ocean World (SEA LIFE Bangkok Ocean World), and enjoying a day at KidZania Bangkok, an indoor amusement park where children can engage in role-playing activities.
7.Are there any cultural performances or shows in Bangkok?
A.Yes, Bangkok offers a variety of cultural performances and shows. The Siam Niramit show, traditional Thai dance performances, and Muay Thai boxing matches are popular options for experiencing Thai culture and entertainment.
8.How can I explore the nightlife in Bangkok?
A.Bangkok has a vibrant nightlife scene. You can visit nightclubs, rooftop bars, and night markets that come to life after dark. Khao San Road and Soi Cowboy are known for their nightlife, but there are many options throughout the city.
9.What are some outdoor activities in and around Bangkok?
A.Outdoor enthusiasts can explore Lumpini Park, rent a bike in Bang Krachao (the "Green Lung" of Bangkok), take a day trip to the nearby Erawan National Park to visit waterfalls, or go on a cycling tour along the Chao Phraya River.
10.How can I learn about Thai cooking in Bangkok?
A.Many cooking schools in Bangkok offer classes where you can learn to cook traditional Thai dishes. It's a fun and educational way to immerse yourself in Thai cuisine.