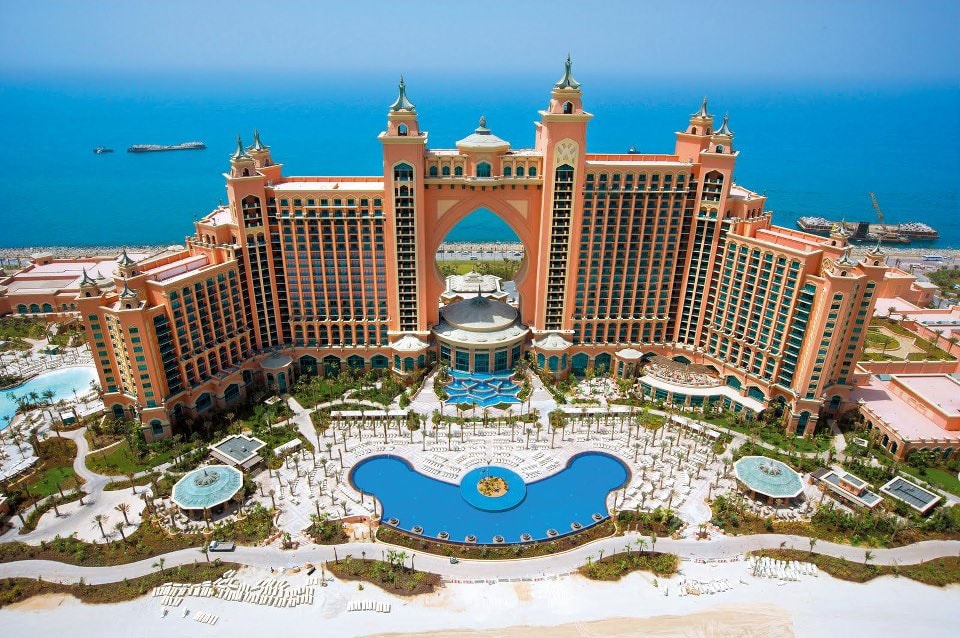 Dubai is a tourist hotspot known for its ultra-modern architecture, extravagant shopping destinations, and thrilling experiences. It's a fascinating blend of Arab traditions and modernity, offering something unique for everyone. The city boasts of attractions, ranging from the tallest skyscraper in the world Burj Khalifa to the sprawling Dubai Mall. Dubai Creek offers a glimpse into the city's history, while the Miracle Garden is a beautiful display of vibrant colours. With such a diverse range of attractions and experiences, it's no wonder that Dubai has become a sought-after destination for travellers from around the world. If you're looking for a place to experience something new and unique, Dubai should be on the top of your list!
Dubai, the land of dreams, has transformed from a quaint fishing village to the sought-after tourist destination in the world. The city is blessed with stunning skyscrapers, pristine beaches, and fun-filled adventure activities that cater to everyone's preferences. With the perfect blend of modern amenities and cultural experiences, Dubai is undoubtedly a place to visit at least once in your lifetime.
Top 10 Must-Do Activities in Dubai:
1. Experience the Desert Safari adventure
Take a break from the glitzy buildings and dive into the sandy terrains with the adventurous desert safari. Indulge in dune bashing, sandboarding, or even ride a camel while enjoying the stunning views of the desert landscape.One of the main highlights of a desert safari is dune bashing, an adrenaline-pumping experience where you ride in a 4x4 vehicle driven by a skilled driver over the sand dunes. It's like a roller coaster ride over the sandy terrain, offering both thrills and breathtaking views. Desert safari packages also offer traditional entertainment like belly dancing, Tanoura dance (a spinning dance), and sometimes even a falconry display.Away from the city lights, the desert provides a perfect opportunity for stargazing. On clear nights, you can witness a stunning display of stars and constellations.Throughout the experience, you may learn about the history, culture, and traditional way of life of the desert-dwelling Bedouin people.
2. Visit the iconic Burj Khalifa:
Towering at a height of 828 meters, Burj Khalifa has become an iconic symbol of Dubai. Take a trip to the observation deck on level 124 to get a panoramic view of the city.The Burj Khalifa is currently the tallest building in the world, standing at a height of 828 meters (2,722 feet). It has 163 floors above ground and two additional levels below ground.The design of the Burj Khalifa is inspired by Islamic architecture and features a distinctive stepped design that tapers as it reaches higher. The exterior is clad in glass, aluminum, and textured panels.One of the most popular attractions within the Burj Khalifa is its observation decks. At levels 124 and 125, visitors can enjoy breathtaking panoramic views of Dubai's skyline, the desert, and the Persian Gulf. The views are particularly spectacular during sunset and in the evening when the city lights up.The Burj Khalifa is known for its impressive light and sound shows, especially during special occasions and celebrations. The tower's exterior lighting is used to create stunning displays that can be seen from a distance.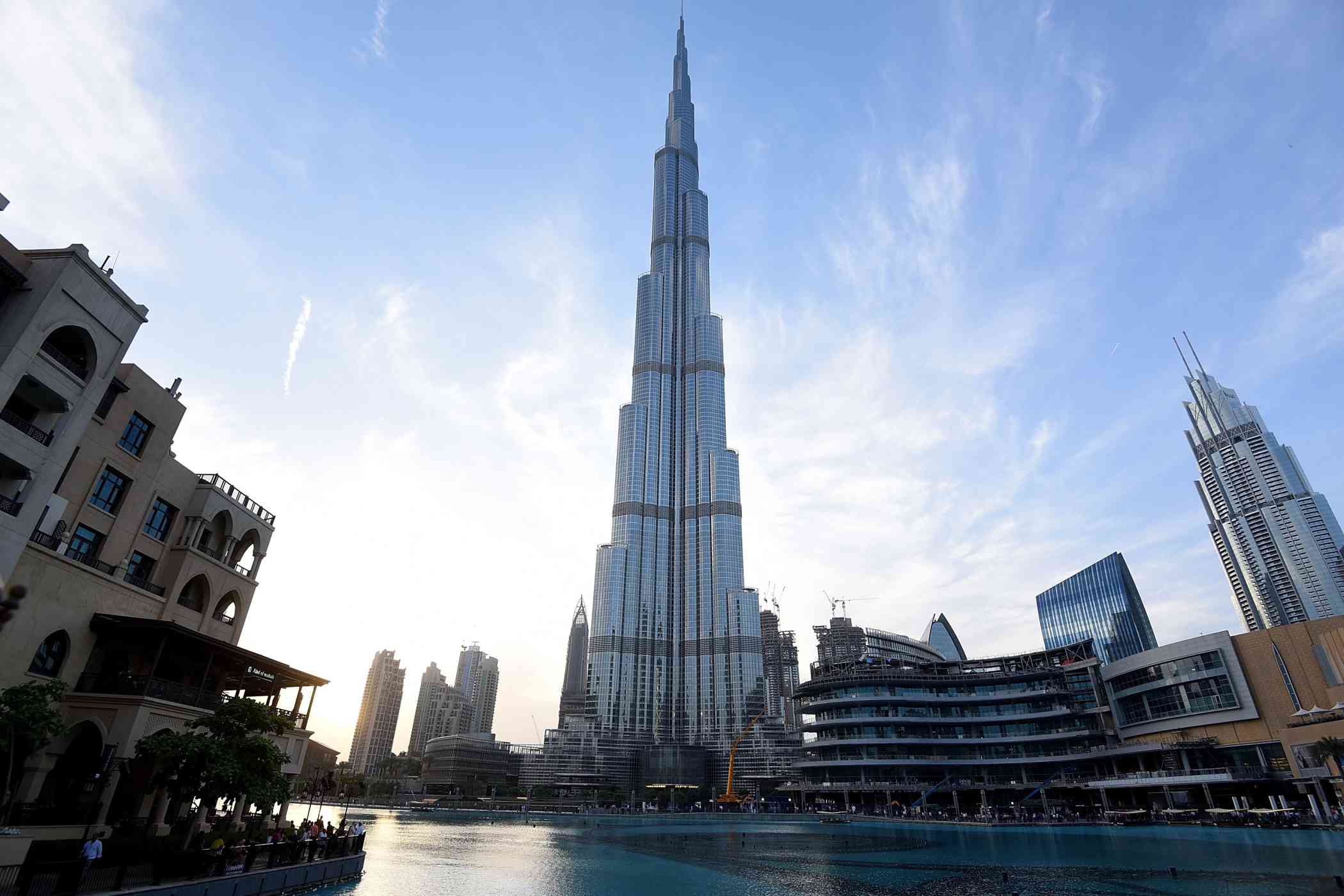 3. Indulge in luxury shopping at The Dubai Mall:
Shopaholics, get ready to be amazed. The Dubai Mall is the largest mall in the world with over 1,200 retail outlets that cater to everyone's tastes. From luxury designer shops to high-street fashion stores, this mall has it all.The Dubai Mall is not just a shopping destination; it's a comprehensive lifestyle and entertainment complex that offers a wide range of experiences for visitors of all ages and interests. The Dubai Mall is directly connected to the Burj Khalifa through a pedestrian bridge. It's also in close proximity to Dubai Opera, a world-class venue for performing arts and cultural events.The Dubai Mall is known for its diverse entertainment offerings. In addition to the aforementioned attractions, the mall also features a large multiplex cinema and hosts various events and performances.One of the main attractions within The Dubai Mall is the Dubai Aquarium and Underwater Zoo. This massive aquarium houses thousands of marine creatures and offers a unique opportunity to view aquatic life up close. The mall also features an indoor ice rink and the VR Park, a virtual reality entertainment destination.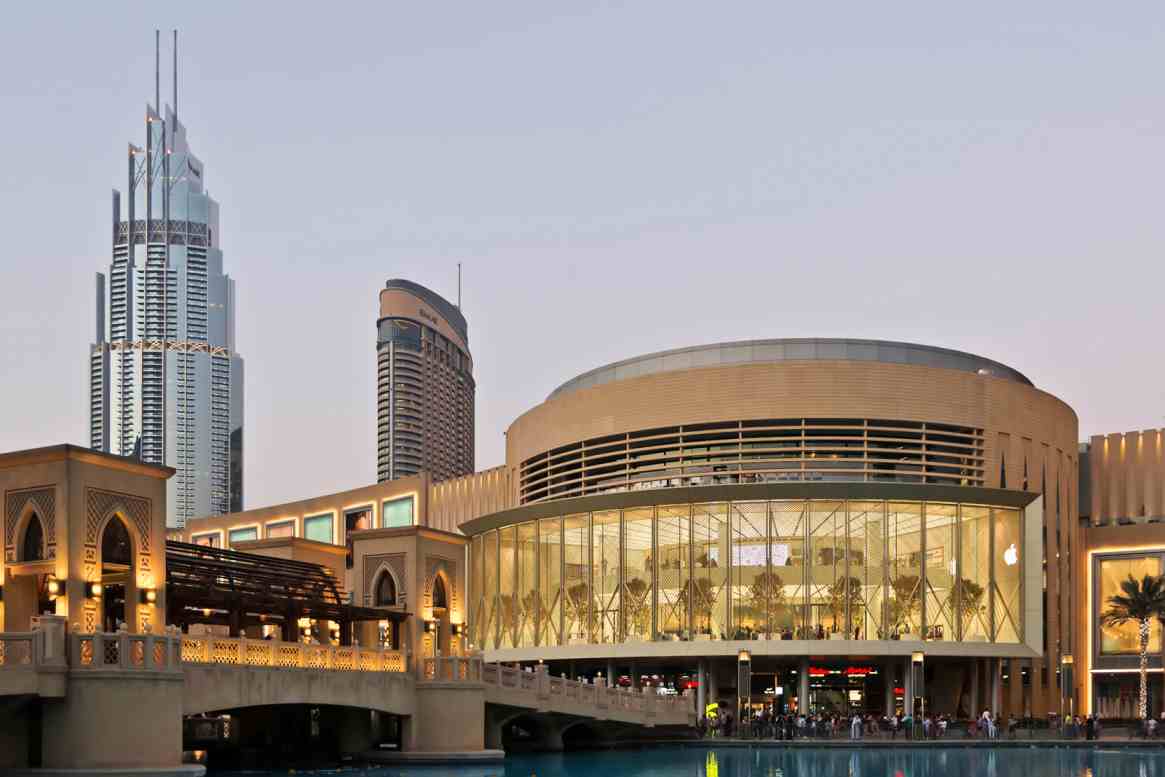 4. Dhow dinner cruise along Dubai Creek:
Take a break from all the adventure and glitz and relax with a traditional dhow dinner cruise along the Dubai Creek. Dhow dinner cruises along Dubai Creek provide a unique blend of culture, relaxation, and entertainment. Enjoy the serene views of the city while relishing the local delicacies on board. The Dhow dinner cruise typically takes place in the evening, allowing you to enjoy the beautiful Dubai skyline as it lights up after sunset. The calm and serene waters of the creek add to the ambiance.The Dhow dinner cruise offers a glimpse into Dubai's maritime heritage and its role as a trading hub. It's a chance to appreciate the traditional elements of the city's history.The romantic atmosphere of the Dhow cruise makes it a popular choice for couples celebrating special occasions like anniversaries or birthdays. The combination of good food, scenic views, and entertainment creates a memorable experience. The cruise provides excellent photo opportunities, especially against the backdrop of Dubai's illuminated skyline and iconic landmarks.Dhow dinner cruises offer live entertainment on board. This can include traditional music, dance performances, and sometimes even a Tanoura dance (a traditional spinning dance).
5. Visit the stunning Miracle Garden:
Dubai's Miracle Garden is a floral paradise with over 45 million flowers across different varieties on display. The garden is open only during the winter months, so plan your visit accordingly. The Dubai Miracle Garden showcases the city's innovative spirit and creativity by transforming a barren landscape into a mesmerizing floral wonderland. It's a popular attraction for both tourists and residents alike, offering a unique and enchanting experience in the heart of the desert city. The vibrant and colorful displays of the Dubai Miracle Garden provide excellent photo opportunities. Visitors can capture memorable moments against a backdrop of breathtaking floral arrangements. Adjacent to the Dubai Miracle Garden is the Butterfly Garden, which is home to a variety of butterfly species in a controlled environment. Visitors can enjoy a serene experience while observing these beautiful insects. The Dubai Miracle Garden has set several Guinness World Records for its impressive displays, such as the world's largest flower arrangement and the world's largest vertical garden.
6. Visit the Palm Jumeirah:
Palm Jumeirah is a stunning man-made island and one of Dubai's most iconic landmarks. Shaped like a palm tree when viewed from above, it stands as a testament to Dubai's engineering prowess and ambition. The Palm Jumeirah is home to some of Dubai's most luxurious resorts and hotels, including the famous Atlantis, The Palm. These establishments offer world-class amenities, private beaches, gourmet dining, and stunning views of the Arabian Gulf and the Dubai skyline. This renowned resort is a destination in itself. It features the Aquaventure Waterpark, which boasts thrilling water slides, a lazy river, and a unique opportunity to swim with dolphins at Dolphin Bay. The Lost Chambers Aquarium is another highlight, offering a chance to explore underwater tunnels and see marine life up close. A scenic 11-kilometer-long boardwalk stretches along the outer crescent of Palm Jumeirah, providing pedestrians with fantastic views of the coastline, the Arabian Gulf, and the Dubai skyline. Palm Jumeirah stands as an engineering marvel and a symbol of Dubai's innovation and luxury lifestyle. Whether you're looking for relaxation, entertainment, or adventure, this iconic island has something to offer for every visitor.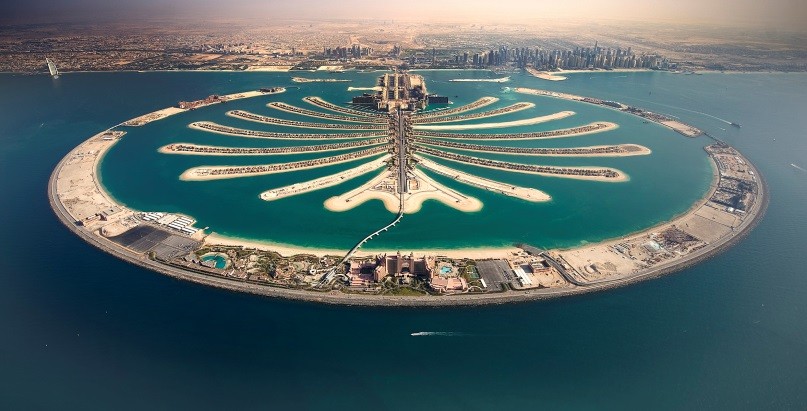 7. Adventure at Ski Dubai
Ski Dubai is a remarkable indoor ski resort located within the Mall of the Emirates in Dubai, offering a surreal escape to a winter wonderland in the midst of the desert. This extraordinary attraction allows visitors to experience the thrill of winter sports and activities in a controlled environment, regardless of the scorching temperatures outside.Spanning an impressive area, Ski Dubai features several ski slopes of varying difficulty levels, catering to both beginners and experienced skiers or snowboarders. The slopes are adorned with real snow, providing an authentic alpine experience complete with snow-capped mountains, chairlifts, and snowy trails.Visitors can rent all the necessary skiing or snowboarding equipment on-site, eliminating the need to bring your own gear. Professional instructors are also available for lessons, making it an ideal destination for those looking to learn or enhance their skills.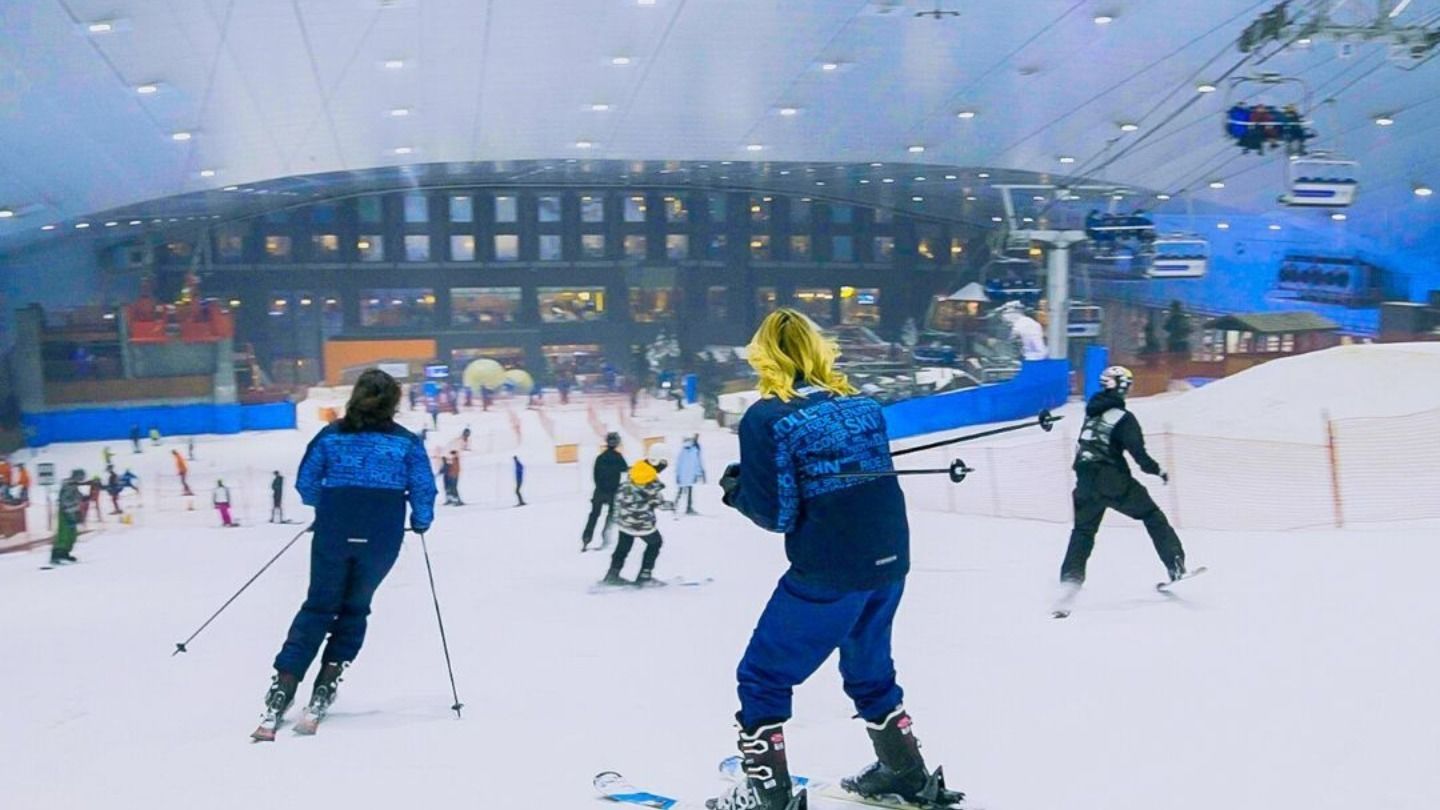 8. Dubai city tour
A Dubai city tour is a captivating journey through a modern metropolis that seamlessly blends innovation with rich cultural heritage. As you embark on this adventure, you'll witness an array of architectural marvels, bustling markets, and serene oases. The tour often begins with the iconic Burj Khalifa, the world's tallest skyscraper, which offers panoramic vistas of the city's expansive skyline. From there, you'll delve into the historic Al Fahidi District, where traditional wind-tower architecture harks back to Dubai's past. The Dubai Museum within the district provides a captivating glimpse into the city's transformation from a fishing village to a global hub.As you navigate the city, the Dubai Creek comes into view, where traditional wooden abras ferry passengers between the vibrant souks of Deira and the old-world charm of Bur Dubai. The scent of spices and the glint of gold fill the air at these bustling markets, offering a chance to indulge in authentic shopping experiences.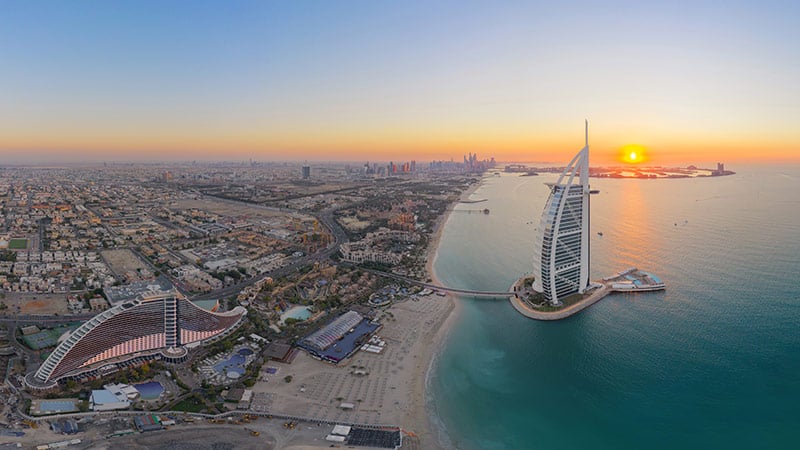 9. Visit Museum of the Future
The Museum of the Future in Dubai is an awe-inspiring testament to human creativity, innovation, and the boundless possibilities that lie ahead. Situated in the heart of the city, this architectural marvel serves as a hub for exploring and experiencing the latest advancements in science, technology, and design.The museum's avant-garde exterior is a work of art in itself, featuring a gleaming silver façade adorned with intricate patterns that evoke the idea of futuristic progress. As you step inside, you are transported into a world where cutting-edge technology and visionary ideas seamlessly blend.Interactive exhibits and immersive installations take visitors on a journey through various realms of innovation, from artificial intelligence and robotics to sustainable energy solutions and biotechnology. The Museum of the Future serves as a platform for showcasing prototypes and concepts that have the potential to reshape industries and societies, fostering a sense of wonder and curiosity about the world of tomorrow.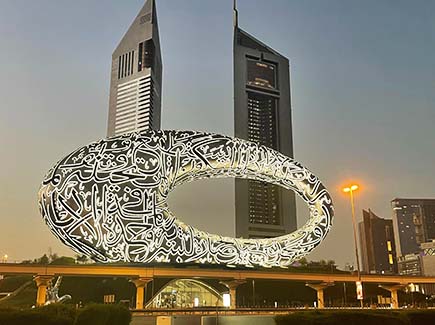 10. Experience Global Village
Global Village is a unique and vibrant multicultural entertainment destination in Dubai, United Arab Emirates. It is an annual event that typically runs from November to April, bringing together cultures from around the world through food, shopping, live performances, and various attractions. Global Village features pavilions representing different countries, each showcasing their culture, traditions, and products. Visitors can explore these pavilions to learn about different cultures, purchase traditional handicrafts, and sample authentic cuisine. The food stalls and kiosks at Global Village offer a wide variety of international cuisines, allowing visitors to indulge in flavors from around the world. From street food to gourmet dishes, there's something to satisfy every palate. Global Village hosts a diverse lineup of live entertainment, including cultural performances, music concerts, dance shows, and theatrical productions. These performances provide a captivating glimpse into the artistic heritage of different countries. Global Village offers a one-of-a-kind opportunity to immerse yourself in a global cultural experience, right in the heart of Dubai. It's a place where different cultures converge, creating an atmosphere of unity, diversity, and celebration.