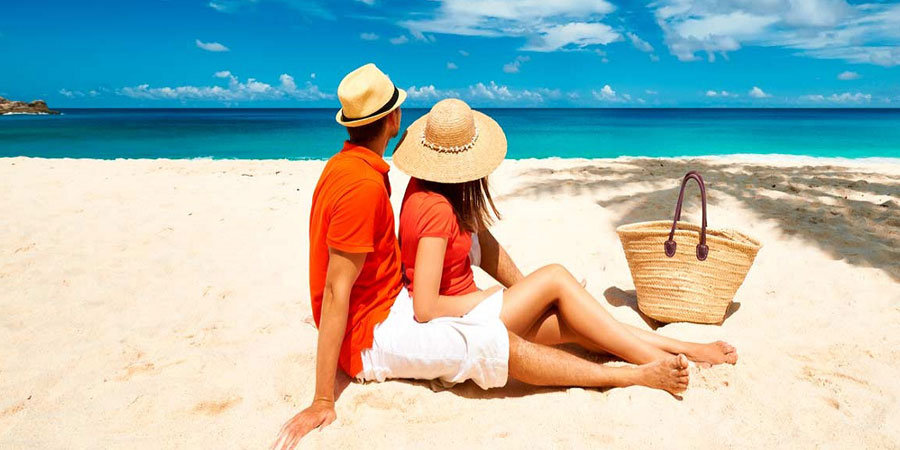 Krabi, a province located on the southwest coast of Thailand, is a tropical paradise that often stands in the shadow of its more famous neighbor, Phuket. However, Krabi has been gaining recognition as a destination that offers a unique blend of natural beauty, adventure, and tranquility. Krabi is your gateway to an island-hopping adventure. Explore stunning gems like Phi Phi Islands, Hong Islands, and the Four Islands, where you can snorkel, swim, or simply soak in the beauty of hidden lagoons and crystal-clear waters. Each island has its own unique charm.
Ao Nang, a vibrant beach town, offers a bustling atmosphere with numerous restaurants, shops, and a lively nightlife scene. It's the perfect base for exploring Krabi and offers a stunning sunset view over the Andaman Sea.
Krabi Town, the provincial capital, is where you can immerse yourself in Thai culture. Visit the Wat Tham Sua (Tiger Cave Temple) to climb 1,237 steps for a panoramic view or explore the local night market to savor authentic Thai street food.
Krabi's allure lies not only in its natural beauty but also in its ability to cater to a variety of travelers. Whether you seek adventure, relaxation, or a mix of both, Krabi is sure to exceed your expectations. It's a destination that invites you to explore its landscapes, embrace its culture, and create unforgettable memories.
Top 5 Places to visit in Krabi :
1. Krabi 4-Island Tour: Discovering Andaman's Hidden Treasures:
When it comes to experiencing the natural wonders of Krabi, the 4-Island Tour is an absolute must. This expedition promises to take you on a magical journey through some of the most beautiful and captivating islands in the Andaman Sea. The 4-Island tour begins at Poda Island, a picture-perfect paradise with its fine white sand and crystal-clear waters. Take leisurely walks along the shoreline, sunbathe, or enjoy snorkeling in the shallow waters teeming with colorful marine life.
The Krabi 4-Island Tour is a delightful adventure that showcases the natural beauty, marine treasures, and geological wonders of the Krabi region. From the pristine shores of Poda Island to the sandbar connection of Tup Island and the enigmatic Phra Nang Cave Beach, each stop along this tour offers a new and exciting experience. Whether you're an adventure seeker, a nature enthusiast, or simply someone in search of relaxation, the 4-Island Tour is a journey to paradise that promises to leave you with unforgettable memories of Krabi's island charm.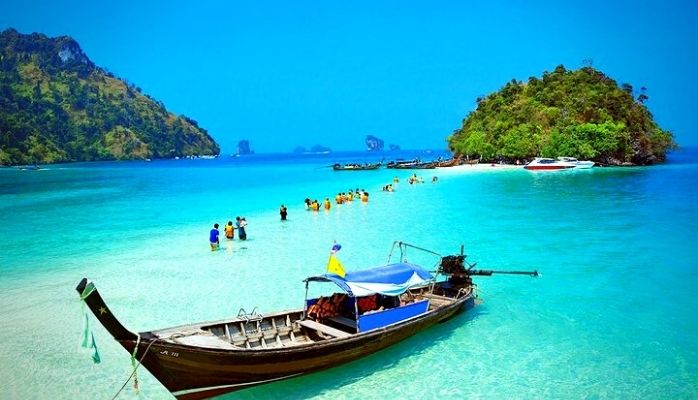 2. Unveiling the Beauty of the 7-Island Sunset Tour with BBQ Dinner
The Krabi 7-Island Tour stands out as a remarkable and unforgettable experience. the seven unique islands it covers, and the grand finale: a sumptuous BBQ dinner on a pristine beach. The 7-Island Tour begins at Ao Nang Beach, where you board a long-tail boat that will be your gateway to the wonders of Krabi's coastal treasures. Phra Nang Cave Beach is the first stop, famous for the Princess Cave and its collection of offerings to the spirit of the drowned princess. Tup Island, where a natural sandbar appears during low tide, offers the chance to walk from one island to another. It's also a prime spot for snorkeling and swimming. Chicken Island features a fascinating rock formation that resembles a chicken's head and neck. Poda Island is a postcard-perfect paradise with its golden sands and serene waters, ideal for relaxation, sunbathing, and snorkeling. As the sun dips below the horizon, the 7-Island Tour offers a grand finale: a delightful BBQ dinner on a pristine beach. Savor freshly grilled seafood and other delectable dishes while basking in the tranquil atmosphere of the evening.
It is an adventure that combines the wonders of Krabi's unique islands with a delightful culinary experience. From the mythical caves of Phra Nang to the serene shores of Bamboo Island, each stop offers its own charm and beauty. It's a journey to tropical paradise that you'll treasure for a lifetime, promising you memories of serene beaches, azure waters, and sumptuous seaside dining in the heart of Thailand's coastal gem.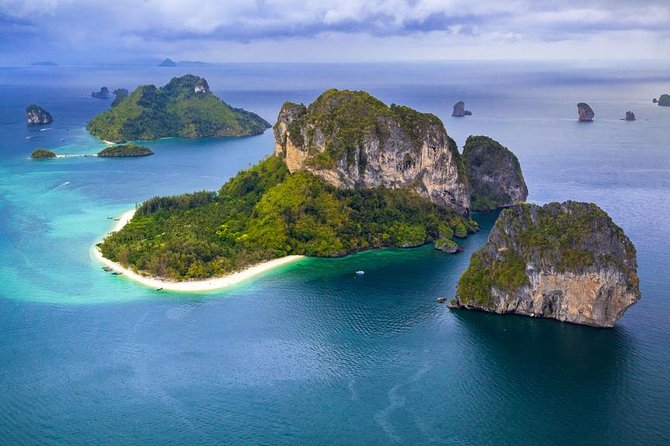 3. Exploring Emerald Pools and Hot Springs with a Delicious Lunch
Krabi's natural beauty extends far beyond its pristine beaches. For those seeking a different kind of adventure, the Krabi Jungle Tour, which includes visits to the enchanting Emerald Pool and rejuvenating hot springs, is a perfect choice. Our jungle adventure begins with a trek through Krabi's verdant rainforests. As you meander along well-maintained trails, you'll be immersed in the sights and sounds of nature. The Emerald Pool is a natural wonder, a pristine and emerald-colored pool surrounded by dense rainforest, the natural hot springs, known for their therapeutic properties. Sink into the warm, mineral-rich waters, allowing the heat to soothe your body and mind. It's a truly rejuvenating experience. After exploring the natural wonders of the jungle, you'll enjoy a delicious lunch amidst the lush greenery. The Krabi jungle is home to hidden treasures, such as cascading waterfalls, vibrant wildlife, and ancient trees. The Krabi hot springs, with their warm and mineral-laden waters, are known for their rejuvenating properties.
It's an adventure that allows you to experience the beauty of the jungle, enjoy the therapeutic benefits of natural hot springs, and savor traditional Thai cuisine in a serene setting. It's a day filled with relaxation, exploration, and the discovery of the hidden treasures of Krabi's rainforests. If you're looking for an escape from the beach, this jungle adventure promises an unforgettable experience.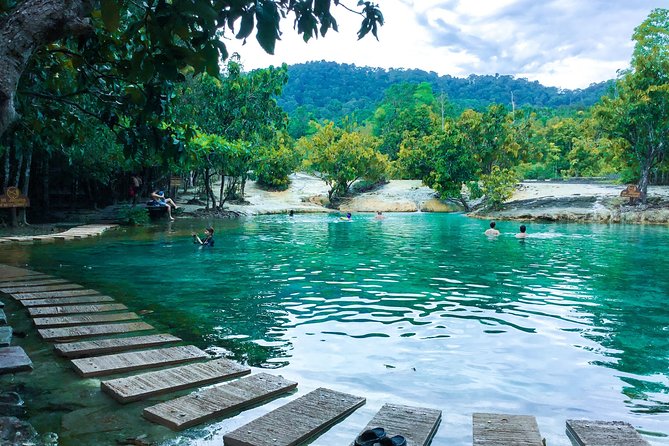 4. Hong Island Bliss: A Day of Adventure and Relaxation by Speedboat with Gourmet Lunch
Nestled within the breathtaking Krabi province of Thailand lies Hong Island, a tropical paradise known for its stunning landscapes, crystal-clear waters, and vibrant marine life. Here adventure and relaxation collide in perfect harmony. Immerse yourself in the natural beauty of this island, indulge in a gourmet lunch, and create unforgettable memories. Hong Island is celebrated for its hidden lagoon, a mesmerizing emerald pool surrounded by limestone cliffs. Snorkel and swim in its calm, inviting waters while marvelling at the captivating underwater world. you'll enjoy a sumptuous gourmet lunch on the island. After lunch, the adventure continues with snorkeling at Daeng Island, where you can explore colorful coral reefs and encounter a wide array of marine life. The tour leads you to the idyllic Paradise Beach, known for its fine white sand and crystal-clear waters. Sunbathe, swim, or simply unwind in this secluded paradise. Throughout the tour, you'll be treated to breathtaking views and unique photo opportunities. The limestone formations and pristine waters provide the perfect backdrop for memorable snapshots.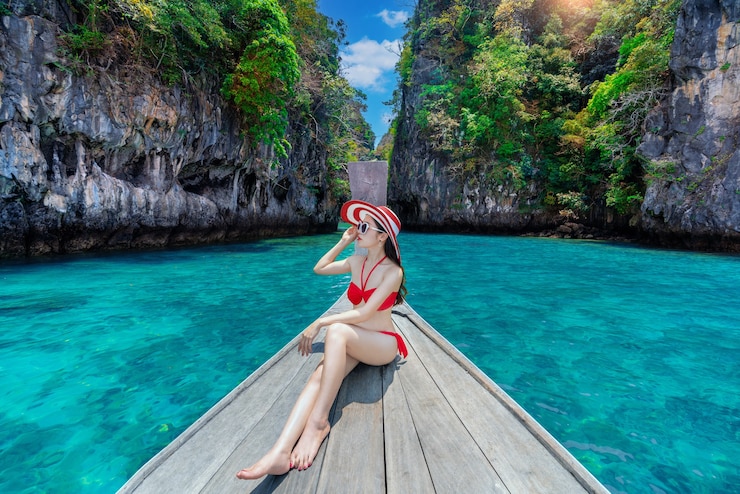 5. Blue Dragon Cabaret Show : A Dazzling Fusion of Glamour and Culture
Amidst the natural beauty and serene landscapes of Krabi, there's a cultural gem that shines with glamour and entertainment—the Blue Dragon Cabaret Show. This unique theatrical performance blends traditional Thai culture, mesmerizing costumes, and lively performances, offering visitors a memorable and captivating experience. The Blue Dragon Cabaret Show is a celebration of Thai culture and performance art. It combines traditional dance forms, modern choreography, and dazzling costumes to create an extraordinary spectacle. The heart of the show lies in its talented performers. Dressed in elaborate costumes and makeup, they take the stage with energy and grace, showcasing their incredible dance and performance skills. The costumes worn by the performers are a sight to behold. They are adorned with intricate details, vibrant colors, and exquisite designs, adding to the visual splendor of the show. This Show is a family-friendly performance suitable for visitors of all ages. It's a fun and engaging evening out, providing insight into Thai culture and entertainment.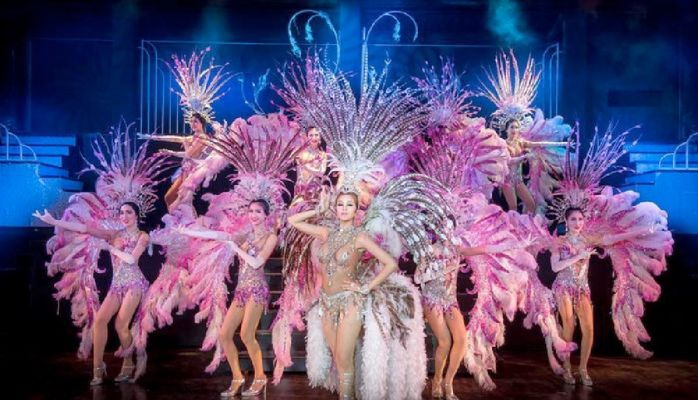 ​​​​​​FAQs
1. What's the best time to visit Krabi?
A. The best time to visit Krabi is during the cool and dry season, which typically runs from November to April. This period offers pleasant weather and is ideal for outdoor activities.
3. Do I need a visa to visit Krabi?
A. Most tourists from many countries, including the United States and European Union, can enter Thailand for up to 30 days without a visa for tourism purposes. However, it's important to check the specific visa requirements for your nationality before your trip.
4. What's the currency in Krabi?
A. The currency in Krabi is the Thai Baht (THB). You can exchange your currency at banks, exchange offices, and ATMs throughout the province.
5. Is English widely spoken in Krabi?
A. English is widely spoken in tourist areas of Krabi, and you will find that most hotels, restaurants, and tour operators have English-speaking staff.
6. What are the must-visit attractions in Krabi?
A. Some popular attractions in Krabi include Railay Beach, Phi Phi Islands, Ao Nang Beach, Thung Teao Forest Natural Park, Tiger Cave Temple, and Hong Island.
7. What are the best water activities to do in Krabi?
A. Krabi offers a range of water activities, including snorkeling, scuba diving, island hopping, kayaking, rock climbing, and boat tours to explore the beautiful Andaman Sea.
8. What is the local cuisine in Krabi like?
A. Thai cuisine is prevalent in Krabi, with a wide variety of dishes ranging from flavorful street food to upscale dining. Try traditional dishes like Pad Thai, Green Curry, Tom Yum Goong, and local seafood.