Highlight
What makes this tour special
A Luxurious Delight 4N5D Bangkok And Pattaya Highlights
Admire see the glory of the alcazar show where ladyboys perform with the extraordinary grace
Explore the Bangkok '' city of Angles'' Experience vibrant streets, Skyscrapers, and floating markets
Pattaya nightlife is famous across the globe so enjoy the nightlife glory in Pattaya
Witness the Thailand culture and traditions and enjoy the cruise Chao Phraya in Bangkok
Let's see the Cowboy stunts entertainment dose at safari world
Enjoy the thrilling water sports in the coral island tour Where you will do snorkeling, windsurfing, diving, and much more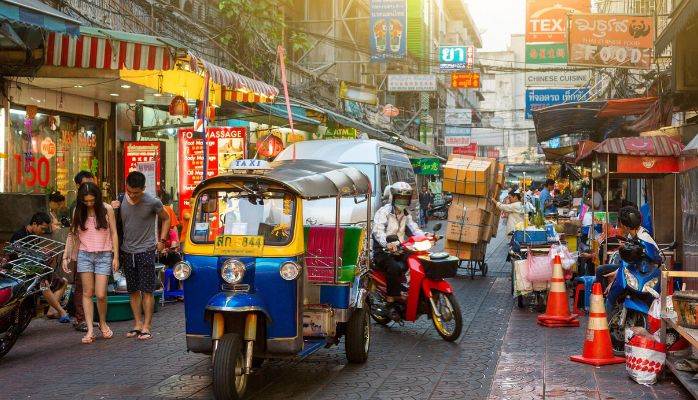 Get a Glimpse of Bangkok City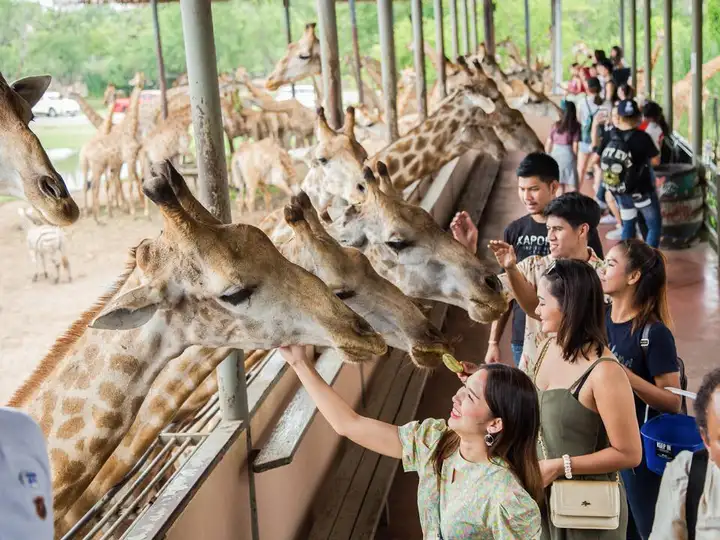 Get a Beautiful Glimpse of Safari World in Bangkok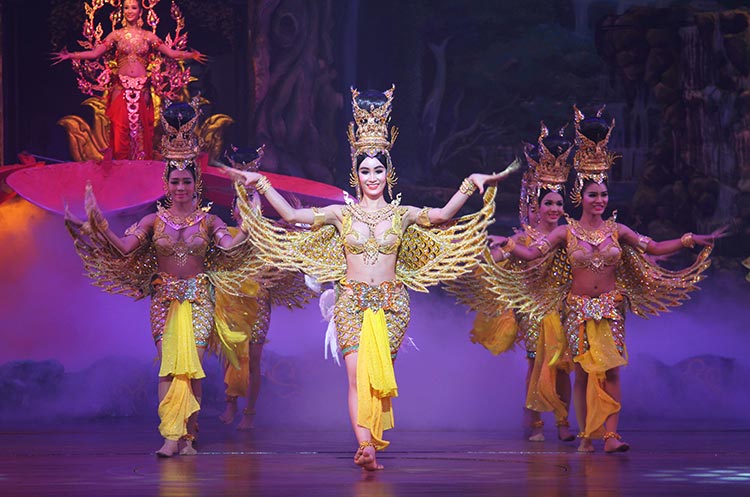 Get a Glimpse of the Alcazar Show in Pattaya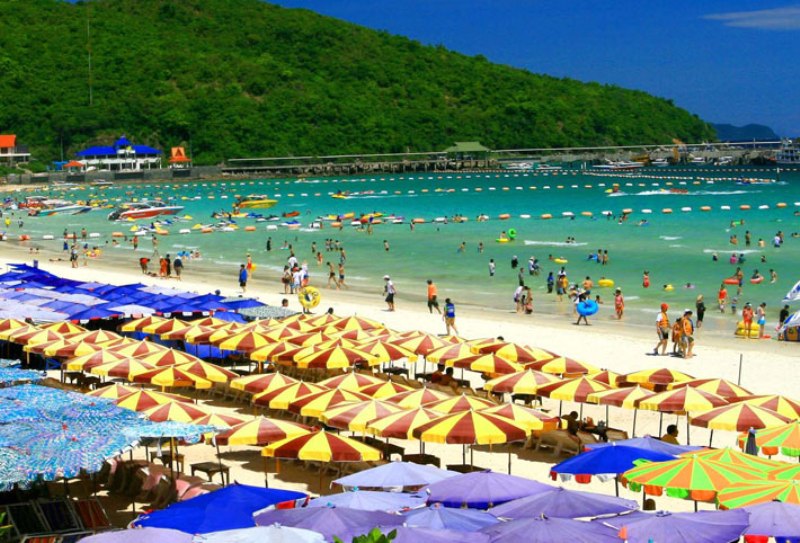 Get a Glimpse of Coral island Beach in Pattaya
A Luxurious Delight 4N5D Bangkok And Pattaya Itinerary
Day 1 - Arrive at Bangkok | City of Angels
Our representative will receive you on Bangkok airport and will leave you at your hotel by private transfer
Please cooperate with the check-in formalities and now the day is your (leisure day)
Admire the beauty of the city, explore the local markets - cafes and shoppes
Return back to the hotel and stay overnight in Bangkok
Day 2 - A tour to Safari World | End the day with an unusual view of Bangkok at Chao Para Princess dinner cruise Bangkok
Safari World Duration: eight Hours | Pick up/Drop Point: Hotel | Transfers: Private transfers | Pick up Time: 9:00 AM
Wake up with a delicious breakfast and get equipped for an adventurous day.
The consultant will select you from the inn at around 9:00 AM on non-public transport.
Head closer to Thailand's biggest open zoo and amusement park that provides a superb range of leisure for everyone.
One can indulge in many activities, whether or not it is a present safari pressure via the scenic African jungle settings and intimate come upon with the pleasant dolphins or an exhilarating fast-paced motion stunt spectacular.
Witness the unbounded splendour of marine animals such as seals, sharks, etc. in the Marine Park.
Don't pass over 7 surprising performances during the day such as elephant shows, dolphin shows, and more!
Enjoy looking at gunfights, bullwhips and explosives at the Hollywood Cowboy Stunt Show.
Later after an adventurous day at Safari world, head out for a dinner cruise at Chao Phraya River at around 6:30 PM.
Pass by way of the Grand Palace which is placed at the coronary heart of Bangkok, and is the former dwelling of the Kings of Siam.
Capture the lovely Temple of Dawn or Wat Arun- a Buddhist temple.
Pass by way of the giant open-air mall in Bangkok, Asiatique The Riverfront.
Spot the flower market of Bangkok, Pak Khlong Talat which sells flowers, fruits, and vegetables.
Refresh yourself with some warm tea or espresso and experience your nighttime as you drift via the waters.
Enjoy stay performances by means of expert artists and pay attention to some of the excellent nearby music.
Feel the cool breeze of the Chao Phraya River and make some outstanding memories.
Enjoy the sit-down dinner with some global and regional cuisine inclusive of truffles and warm refreshments
After a fun-filled day, head returned to the inn for in a single-day stay.
Overnight continue to be in Bangkok.
Day 3 - Transfer to Pattaya | Groove with the standard overall performance at the Alcazar show
Pattaya Beach
Wake up and have a lip-smacking breakfast earlier than you go away for Pattaya
The consultant will switch you to Pattaya in personal transport which will take around two hours.
On your way to Pattaya, witness the lovely geographical region included in lush greenery.
Reach Pattaya and proceed with the check-in formalities.
You can stroll around the well-known Pattaya road and discover the number of nightclubs, markets, neighbourhood cafes and so tons extra on your own.
Later in the evening, witness the well-known Alcazar Show and be amazed by the enchanting and individual set designs.
The length of the exhibit is 70 minutes and points to 17 acts that show off the culture, dance, and songs of Chinese, Thai, Indian, Russian, Persian, etc
Witness this majestic cabaret exhibit alongside hi-tech mild and sound equipment.
Influenced by Thai, Vietnamese, Korean, American, and many different cultures, you get to witness hit performances like Ba Jang, Dance With Me, Oppa It Just My Style, Russian World, and more.
After a fun-filled day head again to the resort for in a single-day stay.
Overnight continue to be in Pattaya.
Day 4 - Coral island tour | Get the amazing thrilling experience
Duration: 5 Hours | Pick up/Drop Point: Hotel | Transfers: Shared transfers | Pick up Time: 8:00 AM
Get a wholesome breakfast and ready for the fascinating coral tour in speedboat
Our representative will board you on speedboat port in a private vehicle
Under 45 minute to reach coral island on speed boat ride
Start fun in coral island tour and enjoy the different water sports like snorkeling, parasailing etc
Visit the tawaen beach, where you will explore small harbour shops
Walk on white sandy beaches and see the amazing blue crystal water
Go back to hotel and stay overnight in pattaya
Inclusions:
Indian Lunch
Shared Speed Boat
Guide Fee
Day 5 - Departure | Now is the time to go home with sweet memories
After having breakfast checkout and go for Bangkok airport
Cherish for lifetime full of memories of Thailand
Note:
Trip Starting Point: Bangkok International Airport
Trip End Point: Bangkok International Airport
This is the suggested itinerary that can be changed and modified according to client requirements.