If you are planning a trip to India, Goa should be on your bucket list. This small state on the west coast of India is known for its beautiful beaches, vibrant nightlife, and rich history. There are plenty of things to do in Goa, and it can be overwhelming to decide what to prioritize. In this article, we have compiled a list of the top 10 things to do in Goa to help you plan your trip.
Table of Contents
Introduction
Explore the Beaches
Visit Old Goa
Take a Spice Plantation Tour
Go on a Dolphin Tour
Visit the Dudhsagar Waterfalls
Try Water Sports
Attend a Music Festival
Take a Yoga Class
Explore the Nightlife
Conclusion
FAQs
1. Introduction
Goa is a popular tourist destination in India, famous for its beaches, nightlife, and cultural heritage. The state was a Portuguese colony until 1961, which has left a lasting influence on its architecture, cuisine, and culture. Goa attracts visitors from all over the world who come to experience its laid-back lifestyle, warm weather, and picturesque landscapes.
2. Explore the Beaches
Goa has a coastline of over 100 kilometres, with some of the most beautiful beaches in India. The beaches in North Goa are more popular with tourists and offer a range of activities, such as water sports, beach shacks, and night markets. Some of the most popular beaches in North Goa are Baga, Calangute, and Anjuna. In contrast, South Goa's beaches are more secluded and peaceful, with fewer crowds and more opportunities for relaxation. Some of the best beaches in South Goa are Palolem, Agonda, and Varca.
3. Visit Old Goa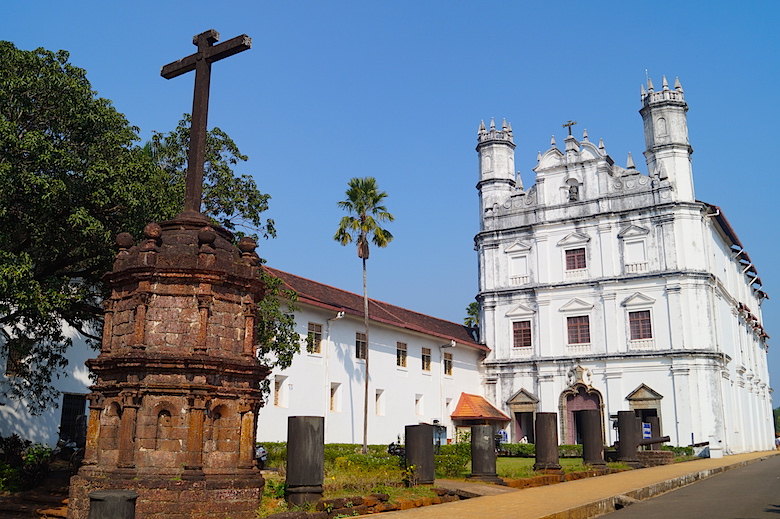 Old Goa is a UNESCO World Heritage Site and was the capital of Portuguese India from the 16th to the 18th century. It has some of the most impressive colonial architecture in India, including the Basilica of Bom Jesus, which houses the remains of St. Francis Xavier. Other notable sites in Old Goa include the Se Cathedral, the Church of St. Cajetan, and the Archaeological Museum.
4. Take a Spice Plantation Tour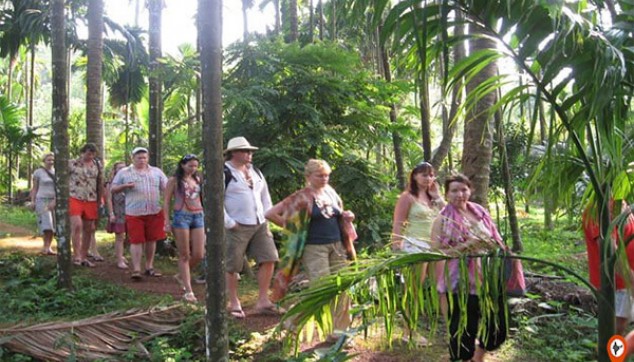 Goa is known for its spice plantations, which grow a variety of herbs and spices, such as cardamom, cinnamon, and pepper. You can take a guided tour of one of the many spice plantations in Goa to learn about the cultivation and processing of spices. The tours often include a traditional Goan lunch, and some even offer elephant rides or bird watching.
5. Go on a Dolphin Tour
Goa's waters are home to playful and friendly dolphins, and taking a dolphin tour is an unforgettable experience. The tours usually last for a couple of hours and take you on a boat ride along the coastline, where you can spot dolphins jumping and playing in the water.
6. Visit the Dudhsagar Waterfalls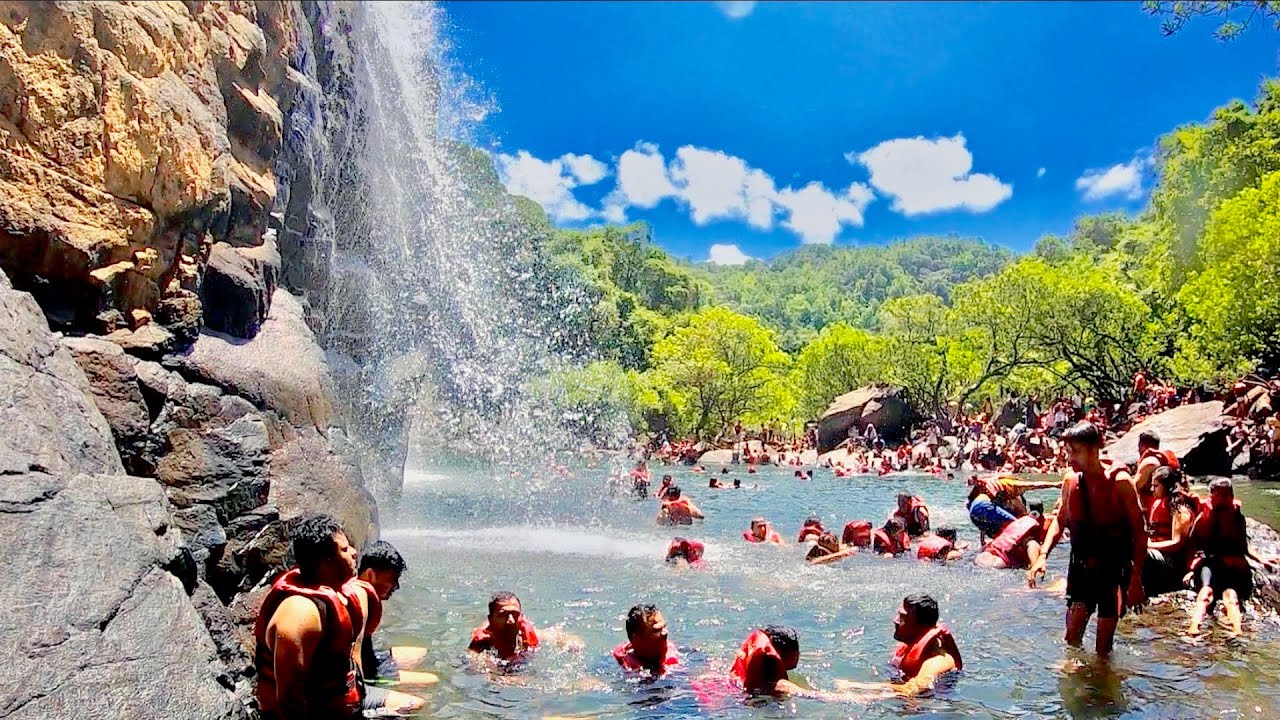 The Dudhsagar Waterfalls are one of the most beautiful natural attractions in Goa. The waterfall is located in the Bhagwan Mahaveer Sanctuary and Mollem National Park, around 60 kilometres from Panaji. You can reach the falls by trekking through the forest or taking a jeep safari. The waterfall is especially impressive during the monsoon season when it is at its full force.
7. Try Water Sports
Goa is known for its beaches and water sports. From parasailing and jet skiing to banana boat rides and kayaking, there are plenty of water sports activities to choose from. You can also go scuba diving or snorkelling to explore the colourful underwater world. Trying water sports in Goa is an excellent way to add some adventure to your trip and enjoy the beautiful coastline.
8. Attend a Music Festival
Goa is known for its vibrant music scene, and there are plenty of music festivals throughout the year. From electronic music festivals like Sunburn and Supersonic to jazz and blues festivals like Goa International Jazz Live Festival, there is something for everyone. Attending a music festival in Goa is an excellent way to experience the local culture and meet new people.
9. Take a Yoga Class
Goa is also known for its wellness and yoga retreats. Many yoga studios and retreat centres offer classes and workshops for all levels, and some even provide accommodation and meals. Taking a yoga class in Goa is an excellent way to relax and rejuvenate your mind and body.
10. Explore the Nightlife
Goa has a vibrant nightlife scene, with a range of bars, clubs, and beach parties. Some of the most popular nightlife spots are in North Goa, particularly around Anjuna and Baga Beach. You can enjoy live music, dance to the latest hits, or simply relax with a drink while enjoying the beach view.
Conclusion
Goa is a perfect destination for anyone looking for a mix of relaxation, adventure, and culture. With its beautiful beaches, historical sites, and vibrant nightlife, there is something for everyone. From water sports to music festivals, and yoga retreats to spice plantation tours, Goa offers a range of activities to suit all interests.
FAQs
Is Goa safe for tourists?
Yes, Goa is generally safe for tourists. However, it's always a good idea to take precautions and be aware of your surroundings, particularly at night.
What is the best time to visit Goa?
The best time to visit Goa is from November to February, when the weather is pleasant, and there are plenty of events and festivals happening.
Do I need a visa to visit Goa?
If you are a foreign national, you will need a visa to visit India, including Goa. You can apply for an e-Visa online before your trip.
Can I rent a scooter or bike in Goa?
Yes, you can rent a scooter or bike in Goa. However, you will need a valid driving license and wear a helmet while riding.
What is the local cuisine in Goa?
The local cuisine in Goa is a mix of Indian and Portuguese flavours, with seafood being a staple. Some popular dishes include vindaloo, sorpotel, and fish curry.